When kids get to a certain age, they start to lack motivation. As a result, many end up dropping out of school, start making bad decisions, and eventually head towards a downward spiral. But with the help of top leadership speakers, you can prevent your students from making the wrong decisions.
How Can Top Leadership Speakers Help?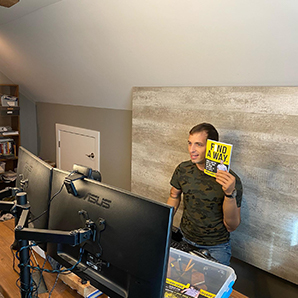 Many students start getting stressed out and overwhelmed when it's time to make a big decision. Say for example, what college to attend or whether or not they even want to go in the first place.
When teenagers are stressed out, they tend to act out. But with the help of a leader and motivational coach, like Brad Hurtig, they can get back on track.
Brad Hurtig knows a thing or two about having to make tough choices. After getting both of his hands amputated via a terrible accident, he was left with the decision to give up, or keep moving forward. He chose the latter and eventually succeeded in leading his football team to victory--- without hands.
If there is anyone who can inspire your students to stay motivated no matter what, it's Brad. With his humor, relatable stories and charismatic attitude, Brad will be able to give your students the pep in their step they've been missing all along.
Contact Us Today
If you want to hire someone who can help your students succeed, Brad Hurtig is the motivational speaker for you. With his help, your students will be able to see that no matter what happens in their lives, it's important to keep moving forward.
Reach out to us to find out what Brad's availability is, and to find out more about his rates. You won't regret it. Brad is proud to be a member of the Relevant Speakers Network.