If you've noticed your students are lacking motivation not just in their studies, but in their daily lives, it might be time to hire top motivational speakers to come to your school.
With their help, you'll be able to help inspire your students to keep putting their best foot forward in all aspects of their lives.
Top Motivational Speakers Will Inspire Your Students to Do Better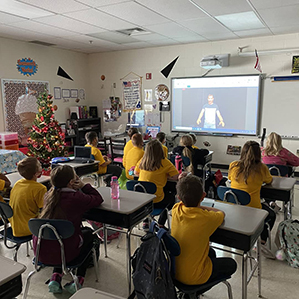 Brad Hurtig is one of the best people to hire to come speak to your students. His story of leading his football team to victory without hands will inspire your students to do anything. Despite how harrowing his experience was, Brad made the best of it by pushing himself and not letting it get him down.
Now, Brad is a motivational speaker who has helped countless students by simply telling his story. After seeing how well Brad was able to readjust to his life after the accident, your students will see that they can also move forward no matter what is trying to hold them back.
These days, there's no shortage of bad news coming from every direction. But with people like Brad helping us see the silver lining, we could all be much better people. And what better way to make sure this upcoming generation becomes successful than by introducing them to top motivational speakers early on?
Reach Out to Us to Get Your Students Back on Track
If you believe your students can benefit from all the things Brad has to say, don't hesitate to reach out to us. Brad has traveled all over the country to spread his message of motivation, and would be honored to come to your school.
Contact us today to book Brad, and to start making a difference in you students' lives. Brad is proud to be a member of the Relevant Speakers Network!