In the midst of the struggles and hardship of this world, it can be hard for people to know where to turn. This statement is especially true for adolescents. The last year has been difficult for most of us, and teenagers are not exempt from this struggle. The teenage years are hard enough with changing hormones, peer pressure, and academics, and it can be hard to navigate any added stress in their lives. Top leadership speakers can be a great asset to your students in handling these hard times and learning how to overcome them.
How Top Leadership Speakers Can Help Your Students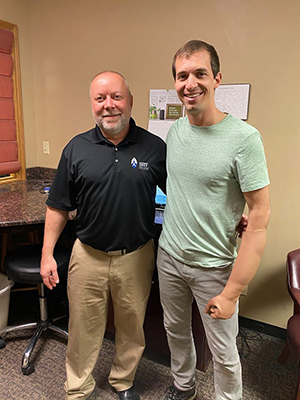 Great leaders know the importance of resilience and positivity, and they hope to inspire these qualities in your students. Resilience is such an important quality as it makes it possible to bounce back from hardship. Top leadership speakers know that your students need someone to look to in the midst of struggle, and Brad Hurtig is a leader that leads by example. Brad is an overcomer, and he hopes to teach kids to be overcomers, too. An important part of being a leader is having influence and knowing how to use that influence responsibly, and that's exactly what Brad aims to do. Human nature requires society to have leaders to take charge and help others, which is the goal of top leadership speakers.
Bring Top Leaderships Speakers to Your School
As you can see, top leadership speakers are such a valuable asset to have for your school. Not only can they inspire confidence in your students, but they also instill values of integrity and accountability which is crucial to success - not just in school, but life in general. Brad Hurtig has a story that has inspired people across the country, and his leadership skills are what make it possible for him to impact so many people with his story. If you want Brad Hurtig to show your students the importance of leadership, contact us today to find out how. Brad Hurtig is proud to be a member of the Relevant Speakers Network!