Adversity can come in many different forms, and it usually shows up in various aspects of our lives. Some people may deal with mental, physical, or financial adversity, which can make everyday life seem almost impossible. Even top leadership speakers, like Brad Hurtig, have been faced with serious adversity in their lives. Adversity is something we all have to deal with, and teenagers are all too familiar with it.
In a society full of bullies, drugs, and peer pressure, it can feel like your students are being attacked from every side. On top of these things, many students are even facing adversity in their very own homes. So, with all of these challenges working against them, how are teens going to overcome and become successful members of society? Top leadership speakers have the skills to tackle adversity and share the path towards success.
How Top Leadership Speakers Overcome Adversity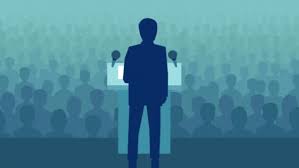 Most teenagers face adversity on a daily basis, and they have not yet developed the tools and resilience to handle it properly. That is where we come in. Top leadership speakers are experts at resilience and knowing what it takes to overcome obstacles in their paths toward success. As a leader, they can empower your students to face adversity head-on. Having a positive mindset is the first step in overcoming adversity, and our speakers know how to speak positivity into your students. As educators, you want to give your students every chance at success, and so do we. Brad's entire message focuses on facing challenges and inspiring students to find a way. He was able to overcome a devastating challenge, and he wants to show your students how to do the same. If you want to learn more about how Brad Hurtig can help your students overcome adversity, then please contact us today to learn more. Brad Hurtig is proud to be a member of the Relevant Speakers Network!