Our students are the future of our world. They will shape the decisions both in local and world economics. It is our job to provide them with the best instruction and inspiration to reach their full potential.
Inspirational speeches for students give them this special edge to encourage and strengthen their resolve to acknowledge their full potential and strive for better goals.
Inspirational Speeches for Students Motivate Them to Believe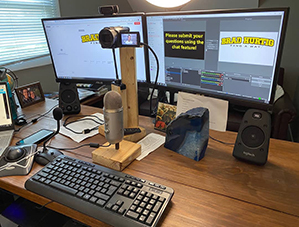 Brad Hurtig will bring the inspirational speech your students need to hear. He will inspire them to believe in themselves so they can move forward, and give them the inspiration to change the world. Your students will lead our country, we need to prepare them for that challenge.
By providing a guest speaker for your next assembly, you are opening up a new avenue of learning for your students.
Inspirational Speeches for Students Gives Them a Unique Experience
Inspirational speeches by outside guest speakers can provide a unique experience that your students might not otherwise receive through their normal classroom schedule.
Our teachers are motivated to encourage our students, but they can only accomplish so much through the curriculum they follow. That is why Brad will bring more creativity to your next assembly.
His life experiences have brought him a new understanding of the world we live in, and just how important it is for our youth today to strive for their goals, and how to set those goals to be attainable.
Inspirational Speeches for Students is Our Specialty
Brad Hurtig is one of this country's top speakers. He will share his harrowing experience during the summer after his sophomore year of high school. The accident that resulted in the loss of both his hands gave him a determination to push forward and become the best he could be.
Brad's ability to reach today's youth with his inspirational speeches for students will inspire and impact your school. They need to hear this amazing presentation. Contact us today to schedule Brad for your next assembly! Brad is a proud member of the Relevant Speakers Network!