As your students struggle with the challenges that face them each day, whether at school or at home, a youth motivational speaker is just exactly what your students need to hear. They need to know that they have value and are an important part of the future.
A youth motivational speaker, such as Brad Hurtig, will bring a message that will challenge your students. Brad's approach to the youth of today is vital to your next assembly.
A Youth Motivational Speaker Will Bring a Positive Message to Your Students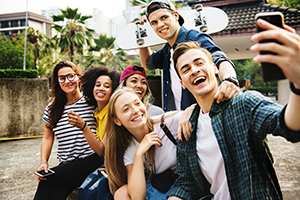 We know and understand the negative impact words have on youth today. That is why we specialize in reaching your students with a positive message that will encourage them to become the best they can be. Our youth face many disappointing moments each day, we are here to change that and bring them a message that will uplift and teach them how to be successful in their life goals.
Through his own personal life experiences, Brad knows how to challenge the students to reach out and grasp their full potential. During Brad's high school days, he experienced a devastating moment, when through a workplace accident, Brad lost both of his hands.
Because Brad received powerful messages from his mentors, he was able to overcome this tragedy, and he knows and understand that your students need this motivation as much as he did.
Brad Hurtig is the Speaker for Your next Assembly
If you desire this type of message for your next assembly, then you will want to schedule Brad! Contact us today to schedule your next assembly.
We look forward to hearing from you, and be assured that this message will encourage not only your students but also the faculty at your school. Brad has reached many youth today with this challenging message, and you will not be disappointed! Brad is proud to be a member of the Relevant Speakers Network